Preparing Your Quilt Top for Machine Quilting
>> DOs & DONTs <<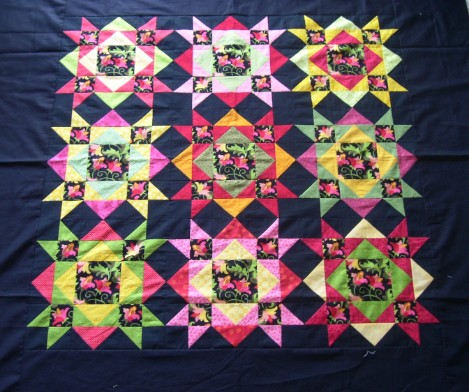 >>>>>>>>>>>>>>>>>>>>>>>>>>>>>>>>>>>>>>>>>>>>>>>>>>>>>>>>>>>>>>>>>>>>>>>>>>>>>>>>>>>>>>>>>>>>>>>>>>>>>>>>>>>>>>>>>>>>>>>>>
For more free tips, tutorials, videos and other tidbits and snippets from the sewing room,
Please visit our BLOG <<
www.quiltscapesqs.com
more documents to download...
Drunkard's Path Block Layout Options
Hours of designing fun!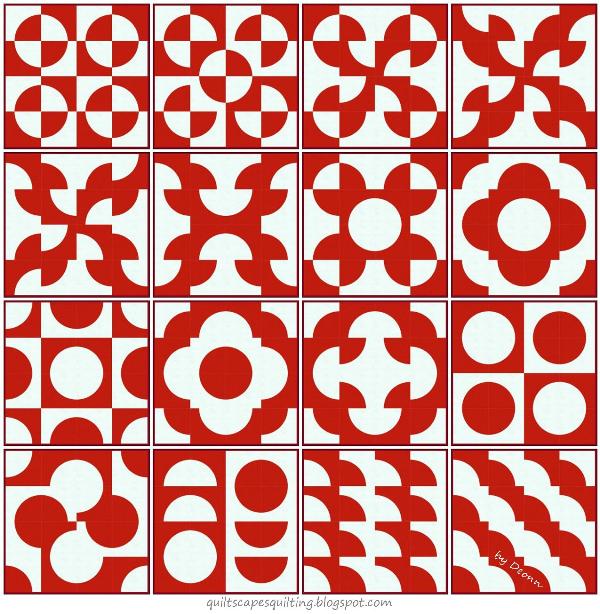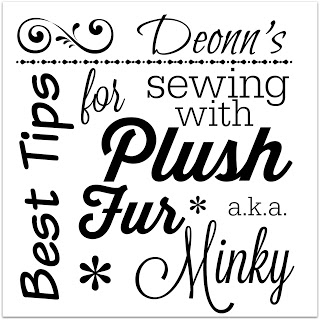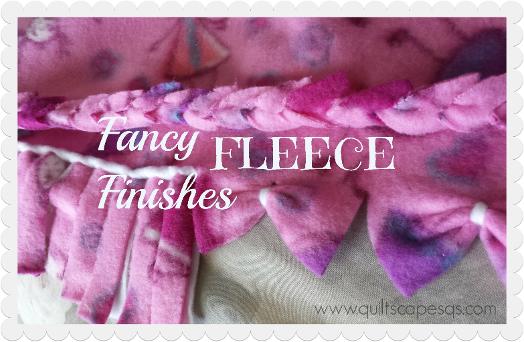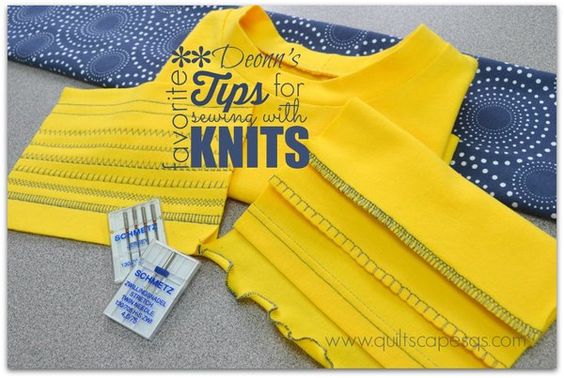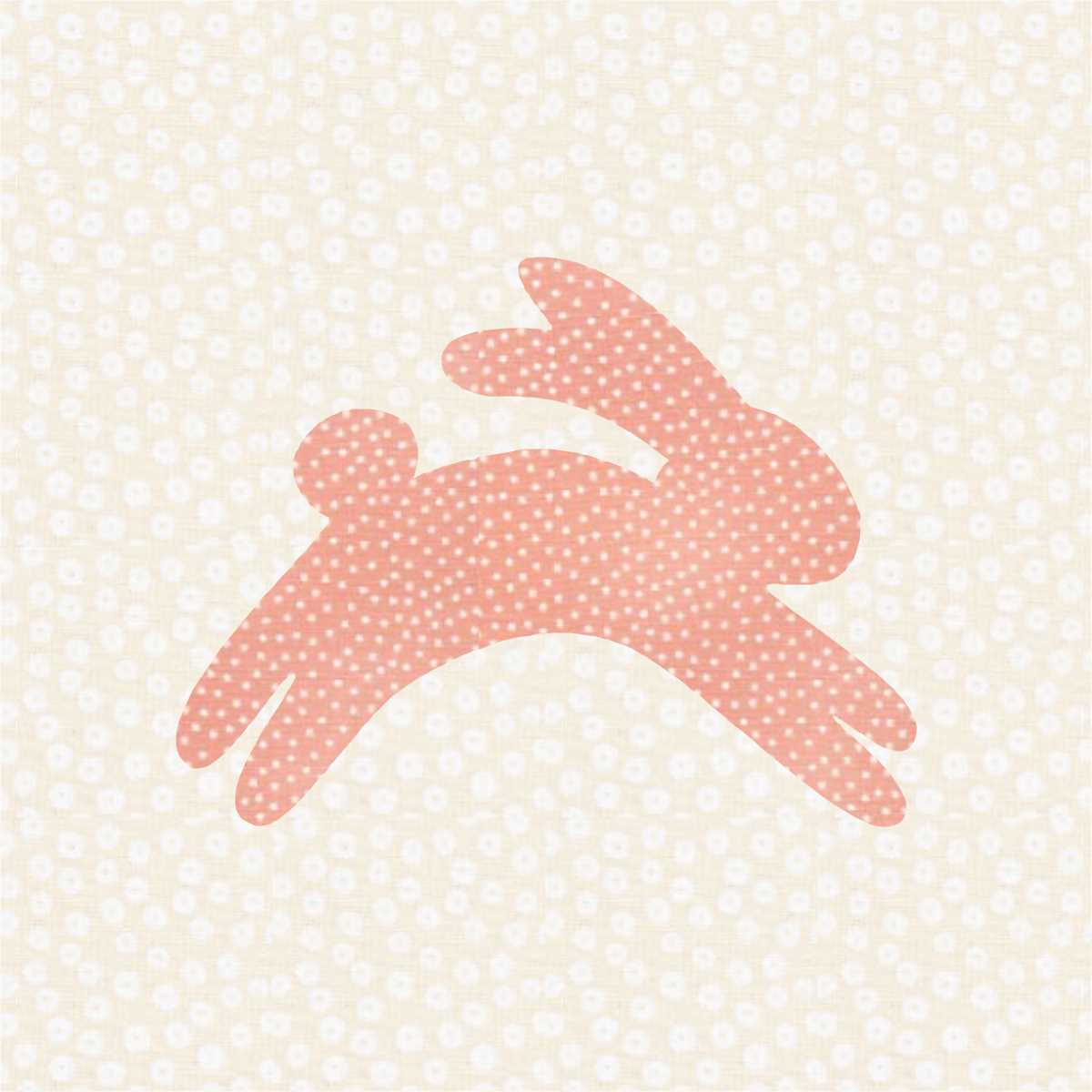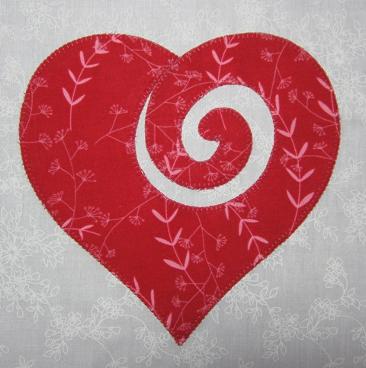 Click here ↓ to download Free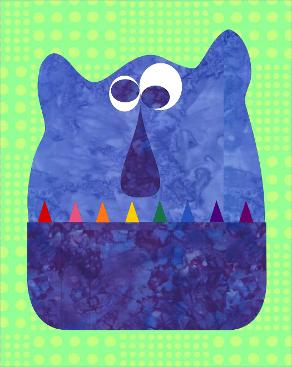 Hen Party Chick Pincushion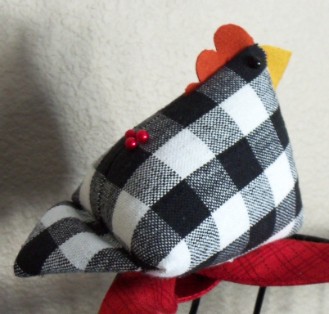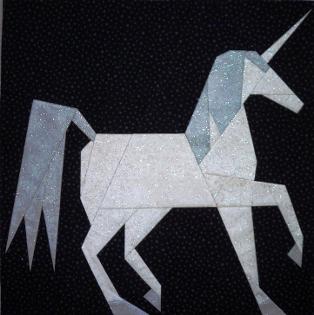 Mitered Corners for Borders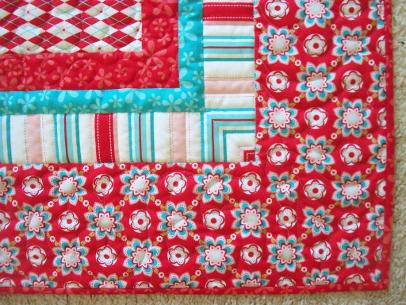 Binding Storage

How to fold binding and store it so that it will not twist
when applying to your quilt.

No-Clip Corners Tutorial
How to turn a quilt right side out without having to clip the corners. This method is effective when preparing a quilt for tying.
Works well on pillowcase corners, lined pockets, etc.
Corner Triangle Demo

How to sew a "Stitch & Flip" corner triangle without marking.
Place a piece of removable painter's tape on the bed of your sewing machine lined up evenly with the needle. Align a square on the corner of your block and stitch from point to point. The lower point of the square will follow the tape edge and makes a perfectly straight line of stitching!

Rotary Cut Circles

How to cut out circles in a straight line with your rotary cutter. Keep the blade going as straight as possible, and move the fabric under the blade as it travels.