Quiltscapes
Professional Custom & Computerized
Machine Quilting Services
& Quilt School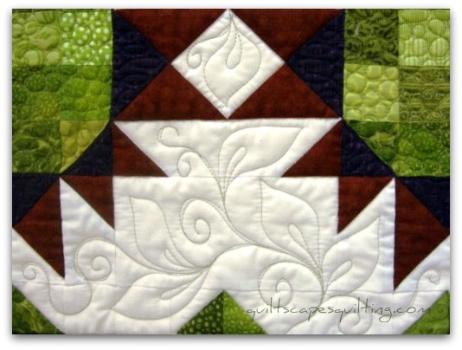 CUSTOM QUILTING SERVICES:
Bring your beautiful quilt to life with Deonn's masterful machine quilting.
For all quilting needs from overall texture to fabulous customized, freemotion detailed quilting,
Let Deonn work in partnership to enhance your beautiful creations!
See: "Preparing Your Quilt for Machine Quilting"
MACHINES:
Gammill Optimum Plus (Old Betsy) for Freemotion Custom Quilting
Gammill Classic with Statler (Lil' Mo) for Computerized or Customized Quilting
QUILT SCHOOL:
Come and quilt! Whether you are just beginning your quilting journey, or want to perfect your techniques, join one of Deonn's CLASSES for personalized instruction.
PATTERNS also available.
Do you love making quilt tops but need help to finish them? In addition to machine quilting, binding service is available. Better yet, check out Deonn's TUTORIALS for Quilting Basics to learn some fabulous tips and tricks to make a quilt from start to finish.